If you still haven't tried a CrossFit training program, it's time to reconsider. Whether you haven't tried because you don't have time during the day, you say you don't have the motivation, because it looks too hard and challenging, or if you are fine with your non-workout workout (climbing the stairs at work, or taking a leisurely walk) get into it now before it gets harder and harder to join! Working out means getting your heart rate up, working up a sweat and really working your muscles to gain strength. That may sound scary, but that's the great thing about CrossFit, it's fun! If you need solid benefits before you give it a shot, here are just a handful to help you get started. Then, come visit CrossFit MOB in Thornton and we'll introduce you to a new kind of workout.
Community
The hardest part about getting into a workout routine is that it's all on you to push yourself to get up at the crack of dawn for a CrossFit WOD. We don't deny it; working out is hard sometimes, but having a stable group to support you and keep you motivated will take some of the stress out of it. At CrossFit MOB, we don't just workout next to you and then move along with our day, we work out together, we form friendships and relationships and we push each other to keep going.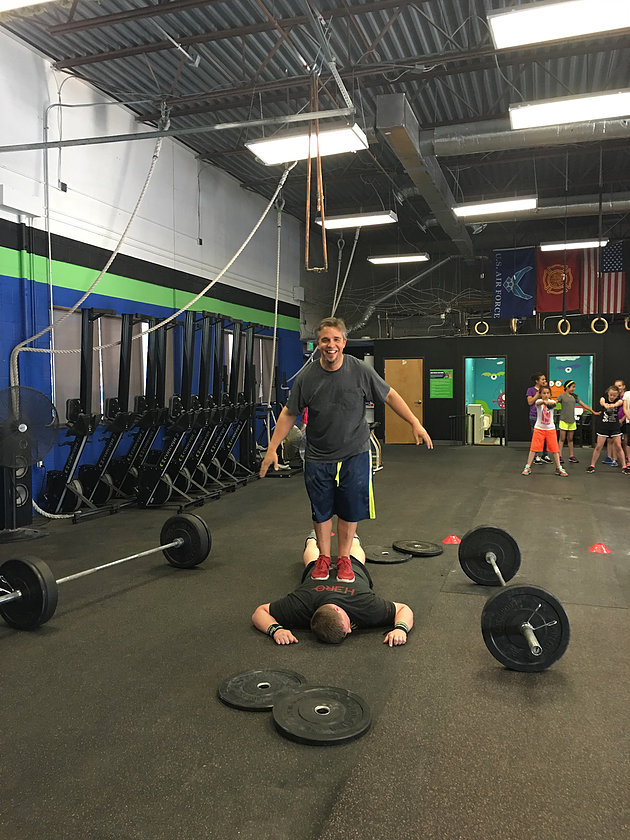 Better Results
Going on a run is a fantastic aerobic exercise, but it can be boring for some. CrossFit exercises are designed to fit in as much high-intensity functional training over a shorter amount of time that leads to better results. Aerobic exercises, along with resistance workouts where you can choose the level of intensity, even if done over a shorter amount of time, can give you results that you can see and feel. Time is a major factor in choosing a workout; with CrossFit workouts, you can get a better workout and save time.
Muscle Growth
CrossFit training programs do consist of strength training and lifting weights, but the intended result is not meant to turn you into a bodybuilder. With subtle muscle strengthening, you will see your body becoming stronger and more toned. CrossFit workouts consist of a well rounded program that includes basic movements as well as more challenging routines. Remember, you choose the resistance level that you are comfortable with. We are here to challenge you, but won't push too hard.
Diet AND Exercise
For women especially, working out and losing weight is a challenge. That's why it's important to have both a healthy diet with your intense CrossFit workout routine. When you begin to see the results from being part of a workout community, you won't want to sacrifice that even for your favorite pizza and pint of beer. Having a consistently healthy diet will also help you get through the challenging workouts with energy.
Only when you spend time and put effort into a workout routine will you see and feel the benefits for yourself. Only you can push yourself to make that first move. But keep in mind, once you get started, your friends at CrossFit MOB are here for you throughout it all.