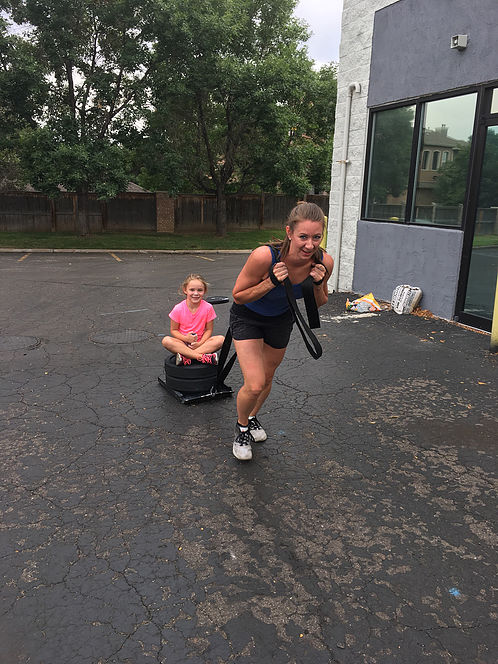 Strength:
A. 3×4 Pull Up + C2B + Bar MU
B. Tabata handstand hold
WOD:
8 Minute AMRAP
5 Deadlift (315/225)
7 Burpee Box Jumps
10 C2B
Accessory:
A. 3×15 weighted hip extension AHAP
B. 4×1 seated legless rope climb
C. 3×1 min side plank hold each side
Just a couple of announcements/reminders:
1. Yoga will be starting this coming Sunday evening. Cost is 5$ per member and 10$ for non-members so bring a friend. Class starts at 6pm. We are looking forward to Sarah making us more "Zen-Like!" This is a great way to help with recovery and mobility.
2. Battle of the Badges happening Sunday Oct. 16th. Please try to attend, compete or help in any way shape or form. Proceeds benefit the Jessica Ridgeway Foundation. If you have any questions about the event please ask Rich, Jason or Annie.
3. Please try to keep equipment clean. We are headed into cold and flu season which means gross, nasty germs. Although we all love each other, we don't want to make each other sick. Wipe down equipment, including rowers and pull-up rig.
4. Lululemon is coming back to MOB for a second Trunk Show. We will have a date soon. Wow, just in time for the upcoming Holiday's. Just think, these items would make great gifts.